Eritrea
AfDB Chief's Remark on Eritrea Shatters Longstanding Misconceptions
Adesina's Recent Visit to Eritrea: Challenging Misconceptions and Pushback Against a Broader Narrative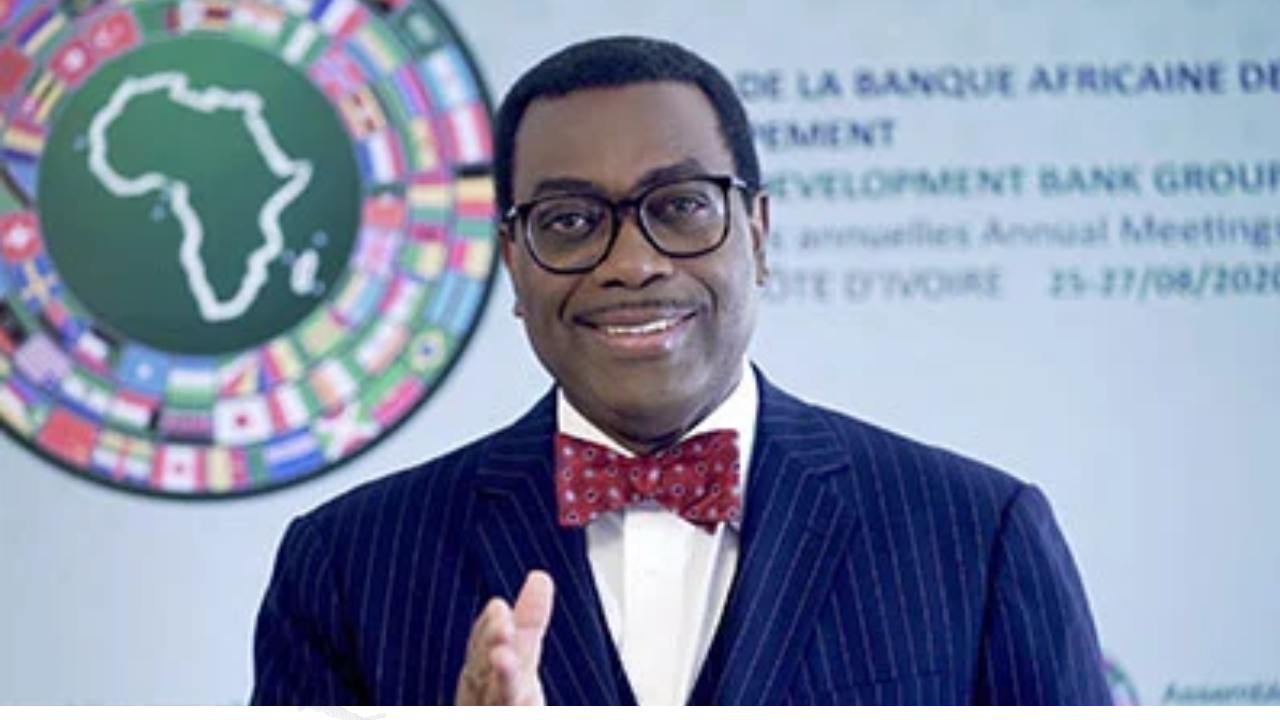 Dr. Fikrejesus Amahazion 15 October 2023
Last month, Akinwumi Adesina, President of the African Development Bank (AfDB), visited Eritrea. The multi-day trip, the first time that an AfDB president has officially traveled to Eritrea (which joined the institution in 1994), aimed to strengthen the partnership between the AfDB and Eritrea while also seeking to support the country's growth and placing it on a more sustainable development path in the coming years.
During his trip, Adesina engaged in productive talks with Eritrea's President, Isaias Afwerki, met with a series of other high-level officials, and toured various development projects scattered across different parts of the country. Among a number of eye-catching statements and insightful observations made during and after his visit, the AfDB head remarked, "I had an excellent visit to Eritrea. I came away highly impressed by the passion to develop and the incredible resilience and self-reliance of the Eritrean people." He also added, "I marvel at some of the things I see here," and described that, "The best part was when I was told by a UN senior level official that 'In Eritrea, corruption is zero percent."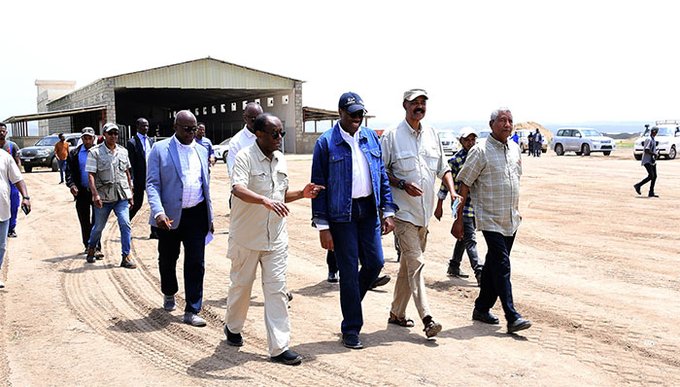 Subsequently, in an interview with The Guardian, published this week, Adesina largely repeated those comments and added how the lack of corruption and broader progress (both in Eritrea and on the continent of Africa) tend to get overlooked or ignored.
Presenting a powerful rebuttal to the mainstream media's longstanding negative portrayal of Eritrea, Adesina's comments, particularly those regarding corruption, are especially interesting and raise several issues for further discussion.
A striking contrast to mainstream narrative – and by no means unique
To begin, one particular point that stands out about the AfDB chief's comments about corruption is that in addition to offering a picture that starkly contrasts Eritrea's negative depiction, they are by no means unique or simply outliers. Instead, they run closely parallel to observations made over the years by other respected international voices who have lived or worked in the country.
For example, Christine Umutoni, who served as the Resident United Nations Humanitarian Coordinator and also the United Nations Development Programme (UNDP) Country Representative in Eritrea for a number of years, told the BBC, "We've seen value for money and accountability [in Eritrea]. You know, you invest a little, and you get a lot." On another occasion, this time speaking with Africa Today, an Italian television program, she added, "The good thing we see in this country [Eritrea], and I can testify, is that every dollar in this country has value. We have seen minimal levels of corruption. Whenever we start a project, if it's a dam, if it's distributing some food to children, if it's distributing malaria [medicines], what you pay for that money is what happens. You will not see any of those things sold in the markets; you will not see it diverted in any way."
Similarly, Susan Namondo Ngongi, who also served as the Resident United Nations Humanitarian Coordinator and UNDP Country Representative in Eritrea several years ago, explained that "Eritrea has one of the best-audited functions in the continent" in relation to development projects.
In addition, a large and diverse group of individuals, corporations, and organizations have testified about the general "absence of widespread corruption" in Eritrea, while senior executives from foreign companies, including many from Western nations, engaged in Eritrea have asserted that "they had no known or direct experience or cases of corruption, and added that such behavior would be considered intolerable by the Government of Eritrea and would mean immediate termination of contracts."
For further clarity and important background context, it is also worth noting that since Eritrea's independence, preventing and combating corruption and ensuring the "judicious, responsible and accountable" use of resources have been important areas of focus for the country. Eritrea has signed or acceded to more than 120 international instruments, with many of these treaties being given special regard, including through several provisions within the country's Civil and Penal Codes, which were drafted several years ago.
Continuous efforts at mainstreaming anti-corruption and sensitization of the public and institutions have also been carried out, and the nation remains vigilant in denying space to favoritism, bribery, negligence in public responsibility, and lack of accountability. Furthermore, to give effect to the "Zero Tolerance" policy on corruption, Eritrea established a Special Court with the mandate to investigate corruption and misuse of public resources through Proclamation No. 85/1996, and it also introduced Proclamation No. 175/2014 on Anti-Money Laundering, which was amended and updated in 2018 by Proclamation No. 181/2018.
Notably, a nationwide study of local corruption, based on police reports, consultations, informal interviews, and recorded corruption allegations over an extended period, found that "over 93 percent of cases were charged, punished, and obliged to recover embezzled government resources and ill-gotten gains." Findings revealed that "other perpetrators also faced administrative sanctions and suspensions in accordance with the law" and that the "few instances of malpractice are vigorously dealt with, both legally and administratively."
Maligning and misrepresenting Eritrea's approach to development and cooperation
Another important dimension of the recent visit is how some of Eritrea's detractors have sought to distort the development, while also maligning and misrepresenting the country's commitment to the principle of self-reliance.
To clarify, Eritrea's "unconventional" approach to development, aid, international financial institutions, and international non-governmental organizations is one of the country's most misunderstood and misrepresented aspects. Specifically, the country turns down aid when it does not fit its needs or its capacity to use it effectively. To be sure, Eritrea does not reject external support – it actively welcomes and encourages it, but only when it complements the country's own efforts.
Over the years, Eritrea has encouraged aid and assistance that addresses specific, well-defined needs that cannot be met internally, which is designed to minimize – and eventually eliminate – continued external support, and which complements and strengthens, instead of replacing, Eritrea's own institutional capacity to implement projects. For Eritrea, engagement and relations with international partners are fundamental dignity issues and should be based on equality, mutual respect, and cooperation. They must be true partnerships and not based on prescription or dictation of unsuitable antidotes, while the country's decision-making independence should not be encroached upon by conditionalities.
Eritrea's unique perspective and approach are deeply rooted in the country's long struggle for independence, which was largely self-reliant, with much of the international community completely ignoring or actively working against the independence movement. Furthermore, the country has a strong desire to avoid crippling dependence, encourage the initiative of Eritreans, and foster a clear sense of agency and responsibility for the country's future among all citizens.
Doubling down on a flawed narrative, instead of welcoming new views that raise understanding
Although the AfDB chief's recent trip and observations have provided myriad useful insights, along with conflicting dramatically with the longstanding mainstream portrayal of Eritrea, it is quite telling that he has provoked a backlash and received strong, even vitriolic, criticism from some who hide behind a front of objectivity and impartiality. Notably, this development mirrors the response meted out to a long list of others who have dared to present views or perspectives that completely fail to align with the general negative mainstream narrative on Eritrea. The irrational pushback and responses underscore how the discussion of Eritrea has long been framed and tightly controlled, with dissenting views and perspectives being sidelined, silenced, marginalized, or completely ignored.
However, rather than limitations and restrictions, a broader range of views and perspectives, such as those of the AfDB head, should be encouraged toward promoting constructive dialogue, increasing accuracy, enhancing reliability, and ultimately improving and enriching our overall understanding.
Support Nefasitpost.com by subscribing and donating to help it grow.