Community
Congratulations, Snit Tewoldemedhin, for winning The Miss Africa USA Pageant.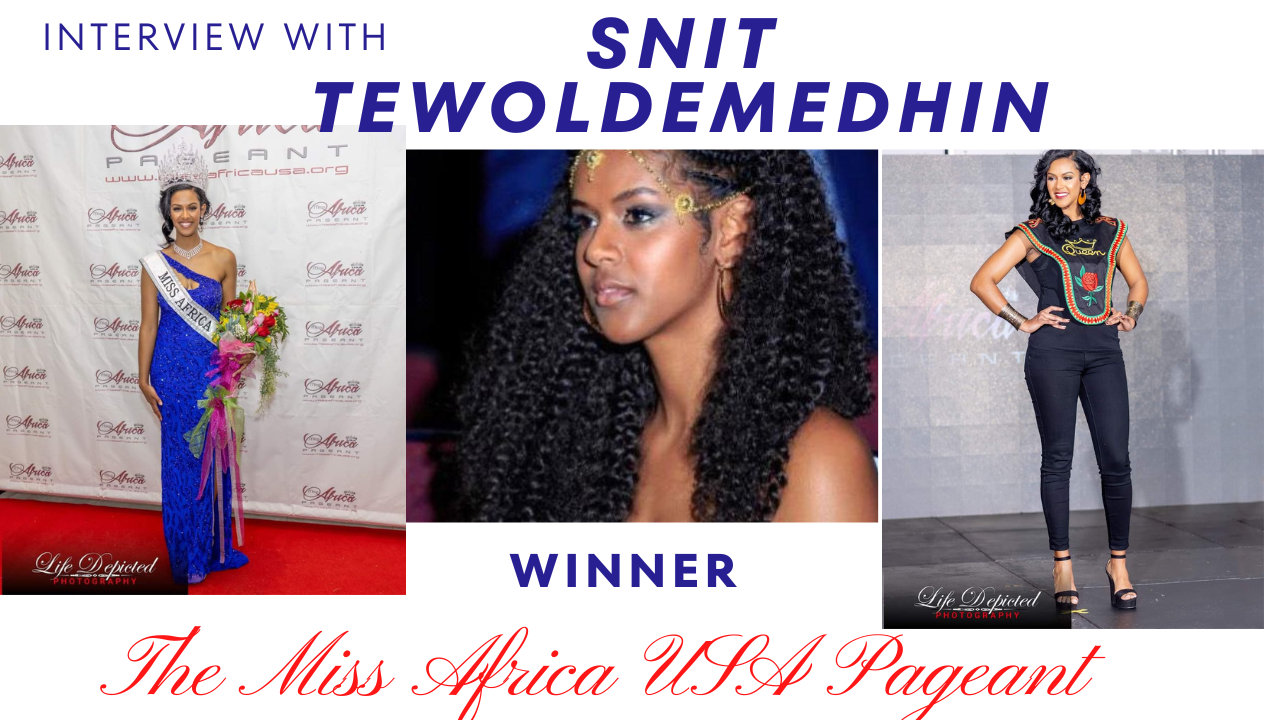 Congratulations, Snit Tewoldemedhin, for winning The Miss Africa USA Pageant.  https://youtu.be/tmryFnUJGVA

On March 11, 2023, a beautiful tall young Eritrean lady walked onto the stage dressed in a long blue nightgown fitting her stature. Her presence was powerful and filled the room.
Snit, an Eritrean American, stepped on the scene to tell her story and to ask the Eritrean community to support her in winning the Miss Africa USA pageant representing Eritrea.
Snit Tewoldemedhin is a senior neuroscience student who moved to the Metro DC area four years ago. While doing her studies, she is also a teacher at a Montessori Preschool because she enjoys working with children. Her younger sister has Down syndrome and a learning disability. Because of that, Snit's motivation is personal.
Snit is inspired by Maria Montessori, her school's founder because she used her doctorate to create educational toys for children with special needs.
Snit is, therefore, determined and mission-driven to build a school that caters solely to kids with disabilities. She intends to modify the existing curricula to make schools accessible to kids with disabilities and special needs.
Like her inspiration, Snit hopes to use her neuroscience education and her win as a platform to create a  networking opportunity to connect with others that can help her fulfill her mission.  
She would love to make the headquarters of her future school in Africa and have branches worldwide.
She plans for the school's curriculum to implement the importance of peace through teaching, role modeling, and books to create confident peace-oriented future leaders.
Snit wants to make the school an example to her fellow Africans. She also wants to become an example to the diaspora Africans who flee their country to get an education to stay in Africa. To get educated in their homelands and even create study opportunities for those from Africa. It will also create a foundation for African people to use their education to build their homeland and continent.
She speaks three languages fluently (Italian, English, and Tigrigna) and two at an intermediate level (Amharic and French). She plays basketball and tennis and enjoys dancing salsa sometimes.
Congratulations, Snit; your win is an inspiration for millions. You are an example of the love of family, and unity with your strong community, driven by a strong mission that can move mountains.
You will achieve your goals with the help of God/Allah, the Eritrean people, and all your supporters.