Eritrea
Eritrea Celebrates 32nd Anniversary with Pride and Resilience, Ready to Shine Brighter
Eritrea celebrates its 32nd anniversary of independence with joy and optimism. The nation has overcome many challenges and has forged strategic partnerships with global powers. Eritrea showcases its rich culture and history to the world and looks forward to a bright future.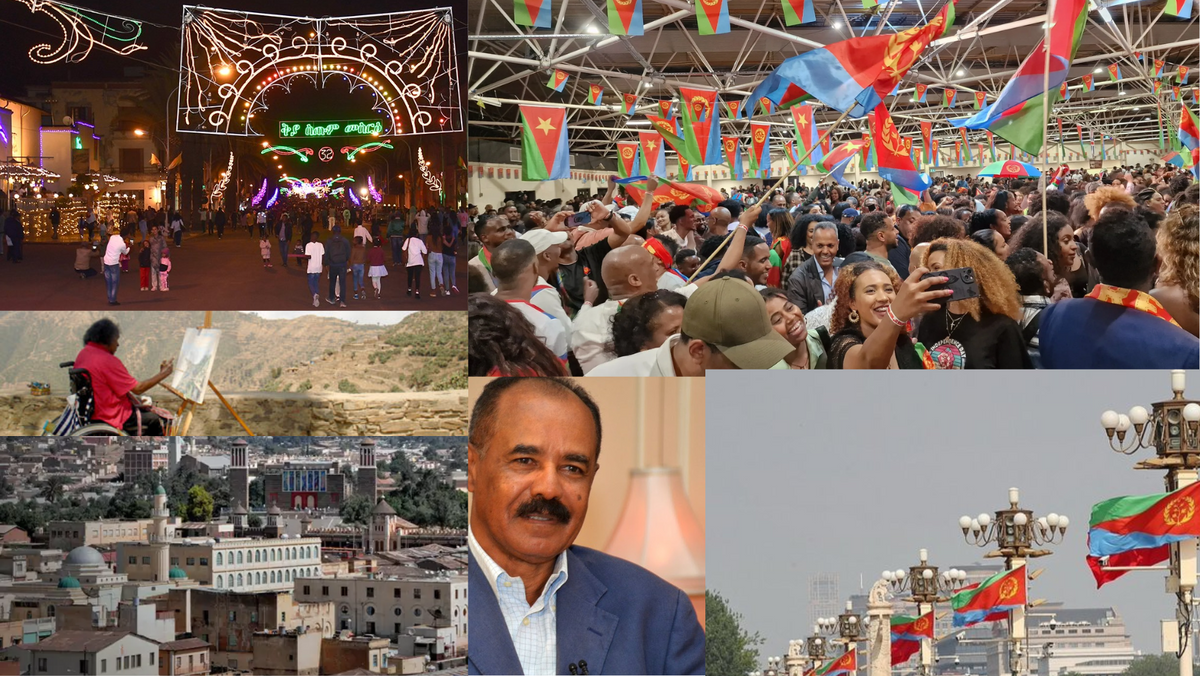 Eritrea celebrates its 32nd anniversary with great pride and joy, having come a long way since achieving independence. Despite facing numerous challenges and making many sacrifices, the people of Eritrea have proven to be remarkable in their strength and resilience. After fighting for their independence for 30 years, the people worked hard to rebuild their country and create a better future for themselves and their children.

Eritrea celebrates its 31st anniversary of independence with joy and pride. Eritreans inside the country and around the world are joining together to commemorate their rich culture and heritage. The festivities include parades, concerts, and other exciting events that showcase the achievements and aspirations of the nation.
This year's celebration is especially significant after a series of victories against Eritrea's enemies and their proxies in the region. Eritreans celebrate their strength, resilience, unity, and strategic relationships with major world powers. This is a time for Eritreans to reflect on how far they have come and to look forward to an even brighter future.
Eritrea has defied the attempts of its enemies to isolate it from the world and has forged strong partnerships with global powers like China and Russia. These agreements have boosted Eritrea's confidence and enhanced its international reputation. Eritrea's strategic location and rich natural resources give it a unique advantage in influencing regional and global affairs.
Eritrea's future is bright, as it showcases its rich history, culture, and natural beauty to the world. Tourists can enjoy an authentic travel experience in this diverse and vibrant country. Eritrea also enjoys cordial relations with its neighbors, such as Ethiopia, Somalia, Sudan, South Sudan, Kenya, Uganda, and others. These ties are expected to benefit the region regarding trade, tourism, cultural exchanges, sports, and industrialization.
As Eritrea celebrates its 32nd anniversary, it takes pride in its strong and resilient people who have overcome tremendous challenges. Eritrea is ready to shine even brighter in the years ahead.