Eritrea
Eritrea-Russia Relations: Geopolitical, Military, & Economic Cooperation Explored
Russia & Eritrea have developed a stronger bilateral relationship. Their mutual interests & cooperation areas include geopolitics, military, economy, tourism, & security. This has implications for the regional and global geopolitical landscape.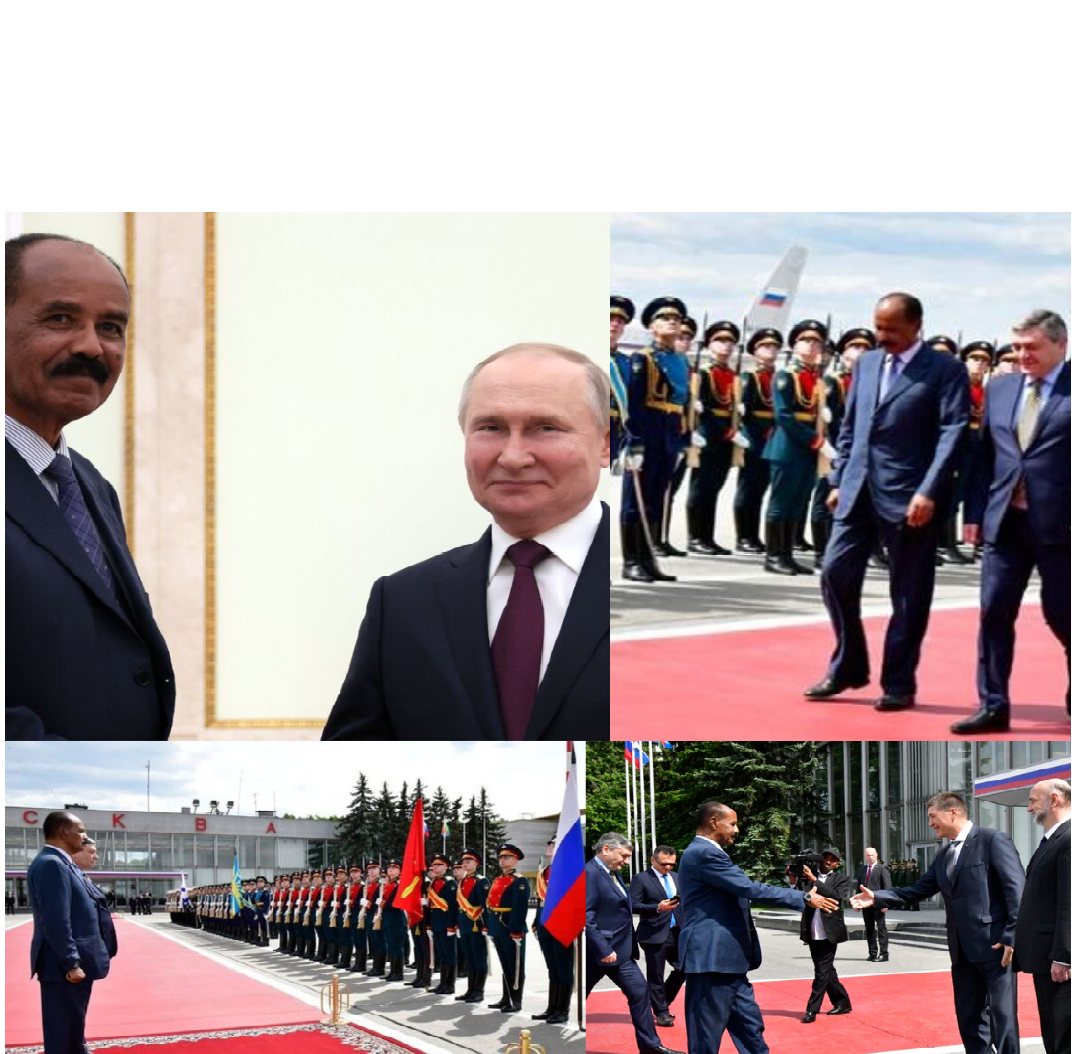 Amanuel Biedemariam
Russia-Eritrea Relations: Interests, Cooperation, and Implications
The relationship between Eritrea and Russia dates back several decades, and it has been a tumultuous one. During Eritrea's struggle for independence, the Soviet Union was a key supplier of weapons to Ethiopia. Diplomatic relations between Eritrea and Russia were established in 1993 after Eritrea gained independence. However, unfortunately, the history of the Soviet Union, and later Russia, has not been favorable to Eritrea. In 2009, Russia and 12 other countries voted to impose some of the harshest sanctions in the UN Security Council. Despite this, Eritrea remained resolute and took a principled stance on the situation in Ukraine.
Since 2018,  Russia and Eritrea have developed a stronger bilateral relationship that affects the regional and geopolitical landscape. To understand the basis for their relations, we must first examine their mutual interests and cooperation areas and the implications.
Russia's Interests in Eritrea
Geopolitics: Eritrea's strategic location in the Horn of Africa offers Russia a gateway to the Red Sea and the African continent. By establishing a partnership with Eritrea, Russia can expand its geopolitical influence in the region, counterbalancing the influence of other countries and securing its strategic interests. For example, Russia can leverage its relationship with Eritrea to gain quick access to the Suez Canal and the Indian Ocean and support its allies and interests in the Middle East and North Africa.
Military: Russia has expressed interest in deepening military cooperation with Eritrea, including gaining access to the port of Assab, located near the Bab el-Mandeb Strait, a strategic chokepoint for maritime traffic. By having military relations with Eritrea, Russia can bolster its naval capabilities and access in the Red Sea and the Middle East, strengthening its regional presence and deterrence. Additionally, Russia can provide military assistance and training to Eritrea, enhancing its defense and security capabilities.
Economy: Eritrea possesses abundant mineral resources, including copper, gold, and potash, which are attractive for Russian investment and cooperation in the mining industry. Russia can also benefit from Eritrea's untapped oil and gas exploration potential, which could provide energy security and revenue for both countries. Moreover, Russia can collaborate with Eritrea in developing infrastructure projects, such as roads, railways, and power plants, that could facilitate trade and economic growth.
According to various reports, Russia is keen to reopen the oil refinery based in Assab, which the Soviet Union used during the Cold War. Restarting the refinery would have significant implications for Russia. By sending its crude oil to the Red Sea, Russia has a central position that could be used to distribute oil. This gives Russia the upper hand to influence the region using energy while at the same time undermining Western Sanctions against Russia.
The regional Implications are vast. The availability of refined oil products from the reopened refinery could contribute to regional economic integration and cooperation. Eritrea could export these products to neighboring countries, such as Ethiopia, Djibouti, and Somalia, reducing their dependence on imports and supporting their energy security.
Moreover, closer ties between Russia and Eritrea may influence other countries to seek cooperation with Russia or other partners, creating new opportunities and challenges for regional dynamics.
This, in turn, could boost Eritrea's energy sector and could enhance Eritrea's energy security and independence, reducing its reliance on imported fuel and electricity.
Tourism: In the aftermath of Covid-19, the tourism industry has observed an increase in Russian and Chinese visitors to several leisure destinations. Recent reports indicate that compared to 2019, popular spots like the Maldives, Seychelles, Turkey, and the United Arab Emirates have seen a rise in the market share of Russian tourists. Other sources suggest that Russian visitors also explore vacation options in places like Egypt, the Caribbean, North Africa, Southeast Asia, Belarus, Armenia, and Abkhazia.
In 2019, 2.3 million Russian residents visited China, as per a recent report by Statista. Even a slight increase in tourism in Eritrea can positively impact the country's economy by providing employment opportunities and generating revenue. Additionally, it can contribute to infrastructure development and cultural exchange promotion.
Security: Russia and Eritrea have similar concerns about regional stability and counterterrorism measures. Eritrea and Russia working together more closely could boost Eritrea's security capabilities and promote stability in the Horn of Africa by addressing security issues jointly. These challenges include terrorism threats, conflicts, and instability in neighboring countries like Ethiopia, Somalia, Sudan, and Yemen.
In conclusion: Eritrea holds a significant influence in the Horn of Africa. The ongoing economic transformation and relationships with Russia and China will bring major regional changes and alter the global geopolitical landscape since World War II.