Eritrea
ERITREA'S SODIUM FUTURE IS SAUDI ARABIA'S OIL PAST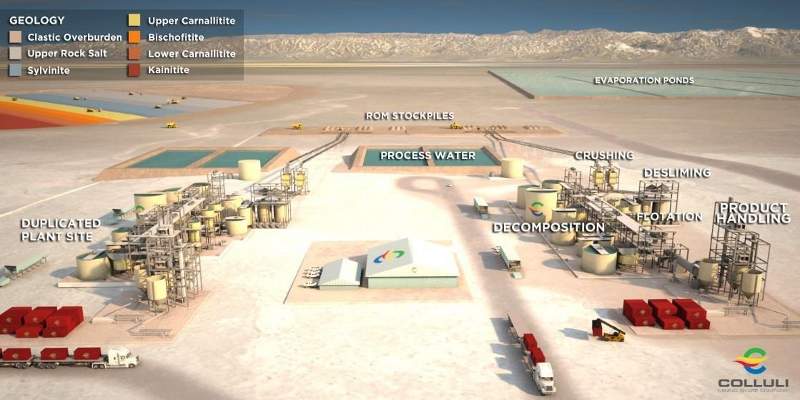 By: Yemane Tsegay, April 18/2022
Eritrea has one of the largest sodium deposits in the world (ranked 7th in the world).  As cars change from gasoline converting to all Electric using lithium batteries, Sodium batteries start to take off due to being 30 percent less expensive.
We will see an increase in lithium-ion battery costs which directly influence the cost of (Electric vehicles and EVs).  So, new battery types not using lithium are important in transitioning to cleaner and more effective transportation. This is where sodium-ion battery is an exciting alternative to lithium sodium ion battery is a whopping 1,000 times more abundant than lithium and both cheaper and easier to extract.  
Sodium-ion batteries can also operate at a wider temperature range, making them especially attractive to transports in very hot or cold areas, and they are also non-flammable.  
Then Eritrea, in one day, would have one of the largest reserves of Sodium, and the paradox will change from Saudi Arabia being one of the richest oil countries, which is across from the Red Sea, shifting to Eritrea becoming one of the richest countries in the world.  Lithium, in particular, has its drawbacks due to its expensive extraction during the mining process., environmentally destructive and requires a lot of water — almost two million liters, or 500.000 gallons, per ton of lithium.  
Therefore this is where sodium ion is becoming an exciting alternative to lithium. II.  Sodium-Ion Batteries Have Several Advantages Over Lithium Ion, Batteries The largest Chinese battery giant plans to continue developing its standalone sodium-ion battery, aiming to increase energy density from the current 160Wh/kg to 200Wh/kg. And it is already extracting the sodium of Colluli with the Eritrean Government.  
As China produces more and more Electric Vehicles that are Sodium based, it all but guarantees Eritrea's future success in the Sodium-ion battery world's market. Danakali Chairman Seamus Cornelius said: "Colluli is a 200-year life of mine Project. The Rock Salt resource represents another potential revenue stream from Colluli and reinforces Colluli's primary business model. We believe that the new generation of sodium ion battery development is an opportunity that complements other potential end uses for our mined Rock Salt given Colluli's proximity to regional markets."III.
Conclusion:
Eritrea has the world's unique Sodium Rock formation that is a perfect fit for the Sodium Battery Ion configuration.  The CATL (Contemporary Amperex Technology Co. Limited) gets its sodium from Eritrea directly; this includes Eritrea on the world stage for future EV. The market as long as Eritrean Government stays safe in any China loans.  I say this because China's loans aim to immediately "close" a loan on payment by force if you miss a payment.  That is exactly why China has a new battleship already in the Red Sea, ready to confiscate any property that was not repaid to China.
Reference: Danakali Limited Executive Chairman Seamus Cornelius giving an interview