Eritrea
Hermon Gabriel's Journey From IT to Hospitality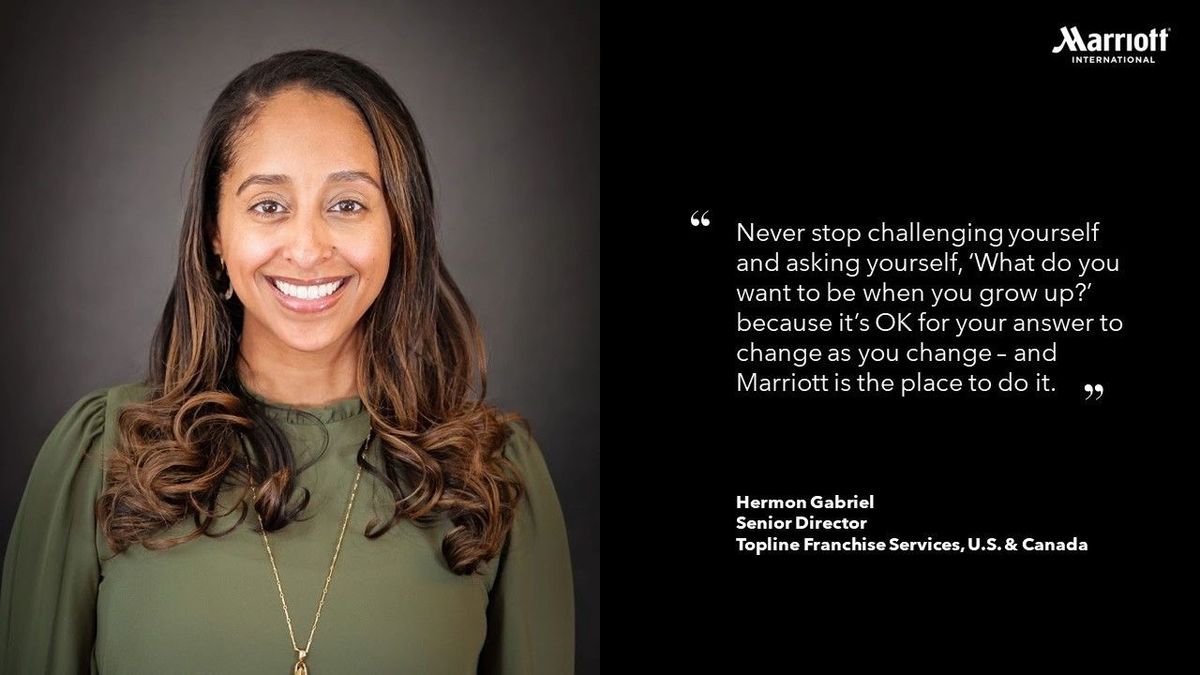 Hermon Gabriel, born to Eritrean parents, is a wife and a mother of two children. Her parents are both veterans of the Eritrean struggle for independence. As a first-generation Eritrean American, Hermon is a source of inspiration and a positive influence for young immigrants, especially Eritrean Americans. Her recognition by a Marriott Executive during Black History Month is a significant accomplishment that deserves recognition and commendation. This letter acknowledges Hermon's remarkable achievements during Black History Month.  

The letter of recognition:
Hermon was first introduced to the hospitality industry long before she joined Marriott seven years ago. When she was only a few months old, her parents immigrated to the U.S. from Eritrea, where they pursued opportunities to work in hotels. Hospitality was in her blood, but she began her career in IT, not realizing her technology degree could – and would – earn her a place in the world of hospitality.  

Once Hermon was hired as a Business Analyst in Marriott's IT organization in 2015, she never looked back. In that role, Hermon contributed to developing and enhancing our loyalty technologies. Since then, she has brought her deep technical knowledge and project management skills to different roles across the company, advancing key initiatives for various teams, from global procurement to operations. Today, Hermon is focused on driving growth for our franchised hotels in the U.S. and Canada.

Having assumed a wide range of responsibilities throughout her career with Marriott, Hermon took her own advice: "Never stop challenging yourself and asking yourself, 'What do you want to be when you grow up?' because it's OK for your answer to change as you change – and Marriott is the place to do it." I wholeheartedly agree.

Thank you, Hermon, for your contributions and for modeling our core value of pursuing excellence every day.  
Anthony Capuano • 2ndPresident and Chief Executive Officer at Marriott International5d • 5 days agoFollowNext up in our Black History Month spotlight of talented associates shaping Marriott International is Hermon Gabriel, Senior Director, Topline Franchise Services, U.S. & Canada.
#MarriottInternational #WeMakeMarriott #BlackHistoryMonth #Diversity #Equity #Inclusion #Leadership