Eritrea
Minya's Pizza: A Slice of Success Inspired by Minya's Love
Minya's Pizza is a heartwarming tribute to a mother's love and a testament to the American Dream. Join us in the vibrant U Street Corridor, Washington, D.C., for exceptional pizza and a taste of success.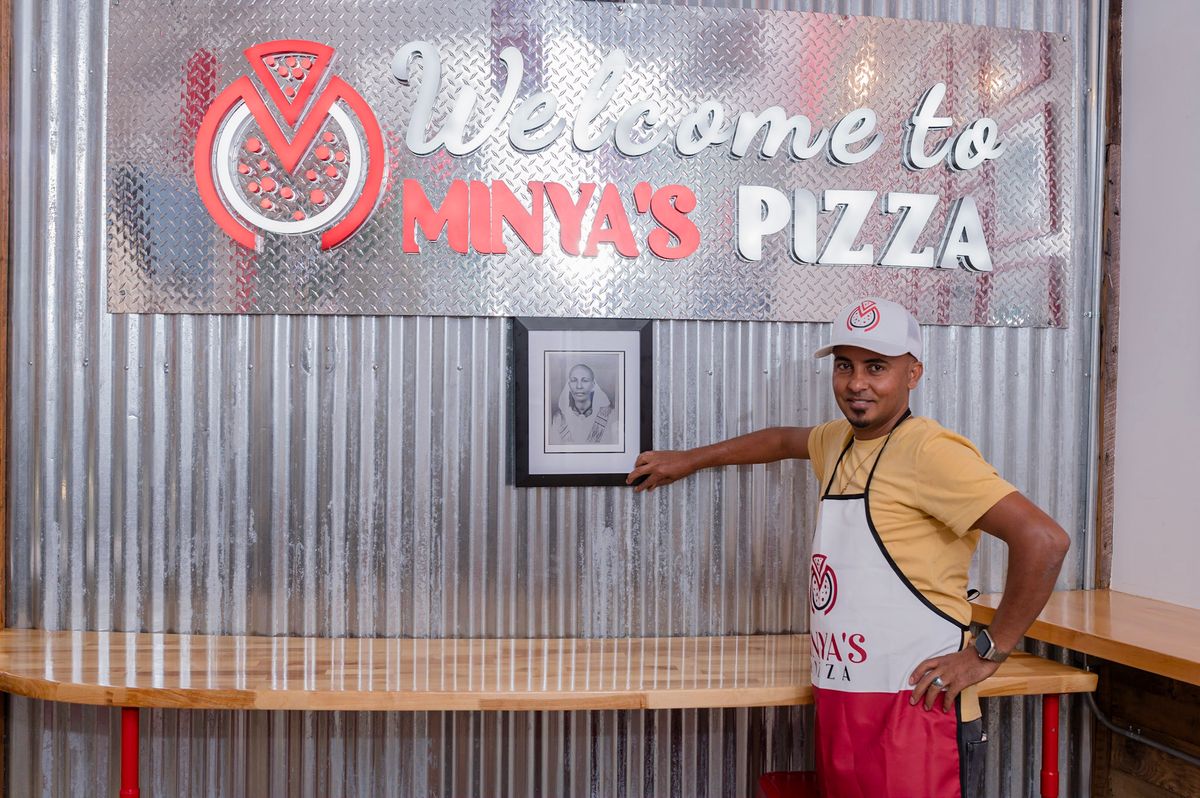 By Amanuel Biedemariam   October 3, 2023.
In the heart of Washington, D.C.'s vibrant U Street Corridor, nestled near Howard University, lies a pizzeria with a story as rich and satisfying as its delicious pies. Minya's Pizza, with its inviting aroma and welcoming ambiance, is more than just a restaurant; it's a tribute to love, resilience, and the American Dream.
A Name Honoring a Mother's Love: Minya's Pizza is more than just a catchy name; it's a testament to the enduring love between a son and his mother. Yosief, the owner of Minya's Pizza, dedicated the restaurant to his mother, Minya, a remarkable woman who raised eight children single-handedly. Her husband's untimely passing left her facing the daunting task of providing for her family.
A Mother's Inspiration: Minya's strength and determination inspired her son, Yosief Ghebremedhin, to become the successful entrepreneur he is today. With Minya's unwavering support and the /oct indomitable spirit she instilled in him, Yosief ventured into the business world. He started with a cleaning business in the bustling streets of Washington, D.C., where hard work and ambition paved the way for his success.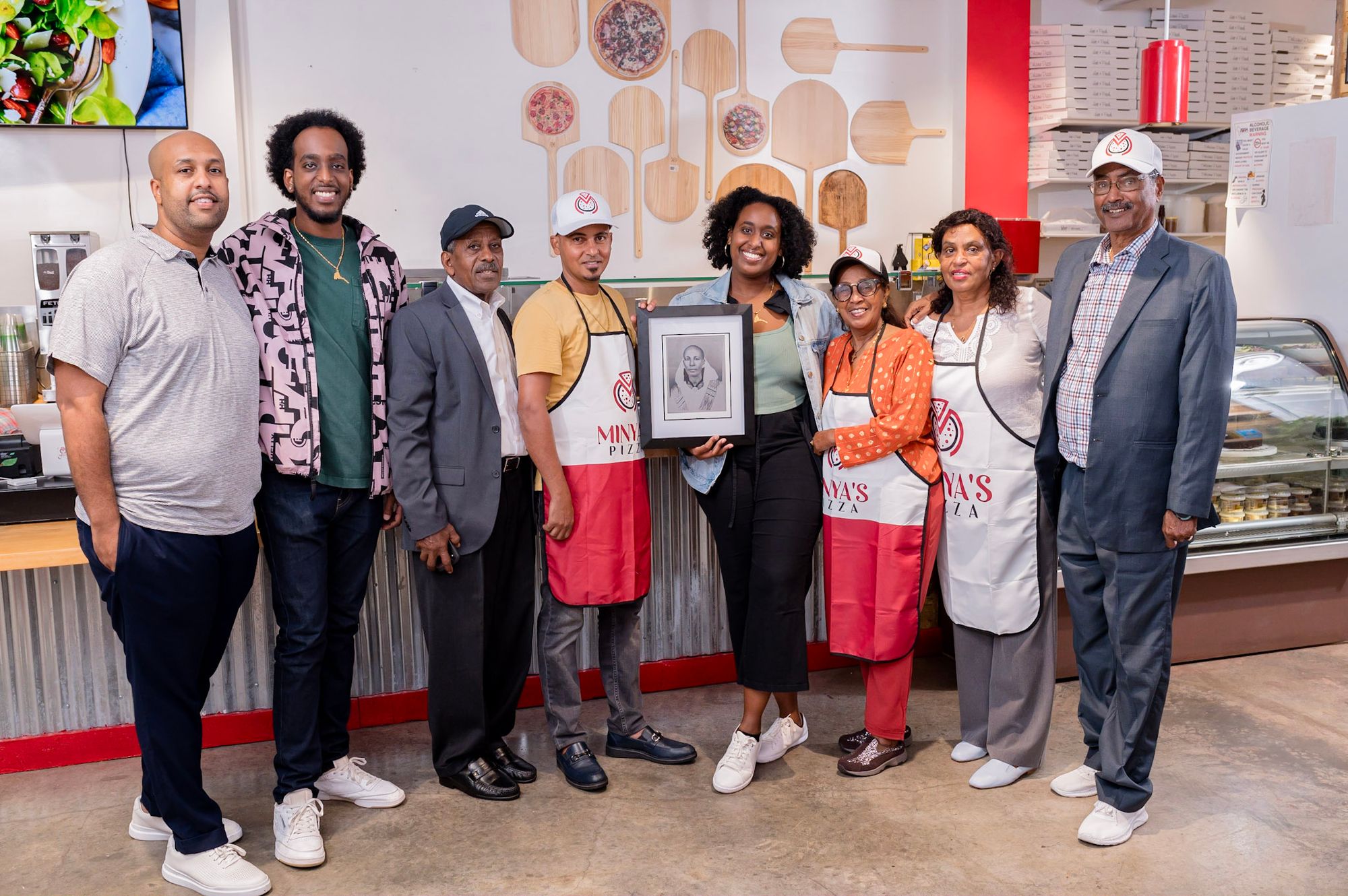 A Dream Realized: Yosief's entrepreneurial spirit burned brighter daily, pushing him to achieve even greater heights. And that's when the idea for Minya's Pizza was born. He saw an opportunity to honor his mother's legacy and cater to a neighborhood that yearned for quality pizza service.
From Business to Pizza Mastery: Located in one of the busiest nightclubs in D.C., Minya's Pizza caters to late-night cravings, keeping its doors open until 3 a.m. on weekends. Beyond its mouthwatering pizzas, Minya's offers only a sophisticated sipping bar by reservation. The attention to detail is a testament to Yosief's commitment to creating an exceptional dining experience.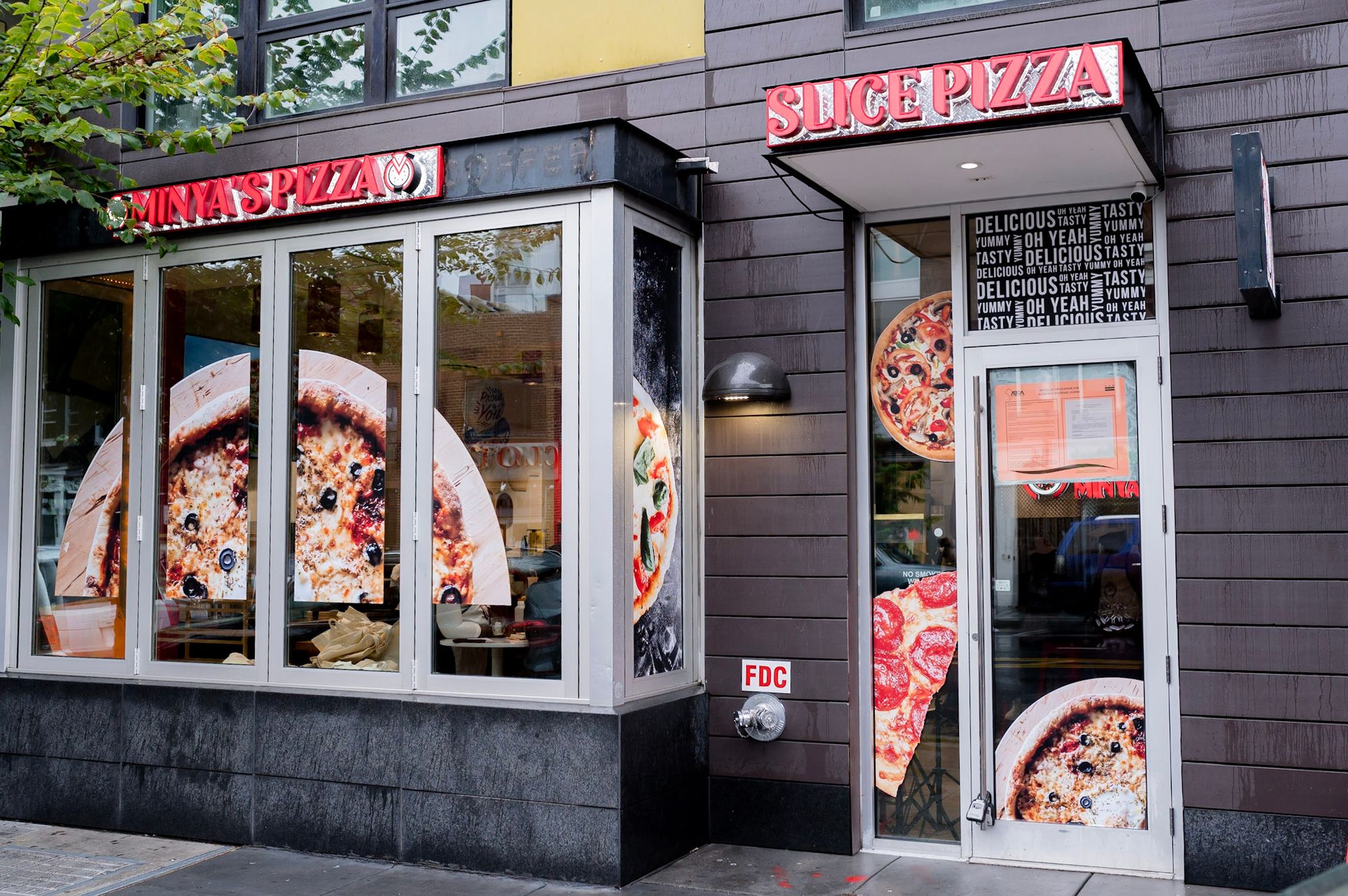 A Taste of Eritrea: As an immigrant from Eritrea, Yosief proudly pays homage to his homeland. The restaurant boasts a wall adorned with pictures of historic Eritrea and the UNESCO World Heritage city of Asmara. It's a touching reminder of his roots and a celebration of Eritrea's rich culture.
Pizza, Salads, and Sandwiches for the Neighborhood: Minya's Pizza offers delectable pizzas and an array of fresh salads and sandwiches, catering perfectly to the neighborhood's needs. Yosief understands the importance of providing quality food to a community that deserves nothing less.
A Savvy Business Decision: While Yosief may have yet to gain prior experience in the pizza industry, his astute business acumen led him to a remarkable decision: offering exceptional pizza selections in one of the liveliest neighborhoods in the District. His menu boasts an impressive array of choices, including a unique fish pizza that surprised me pleasantly.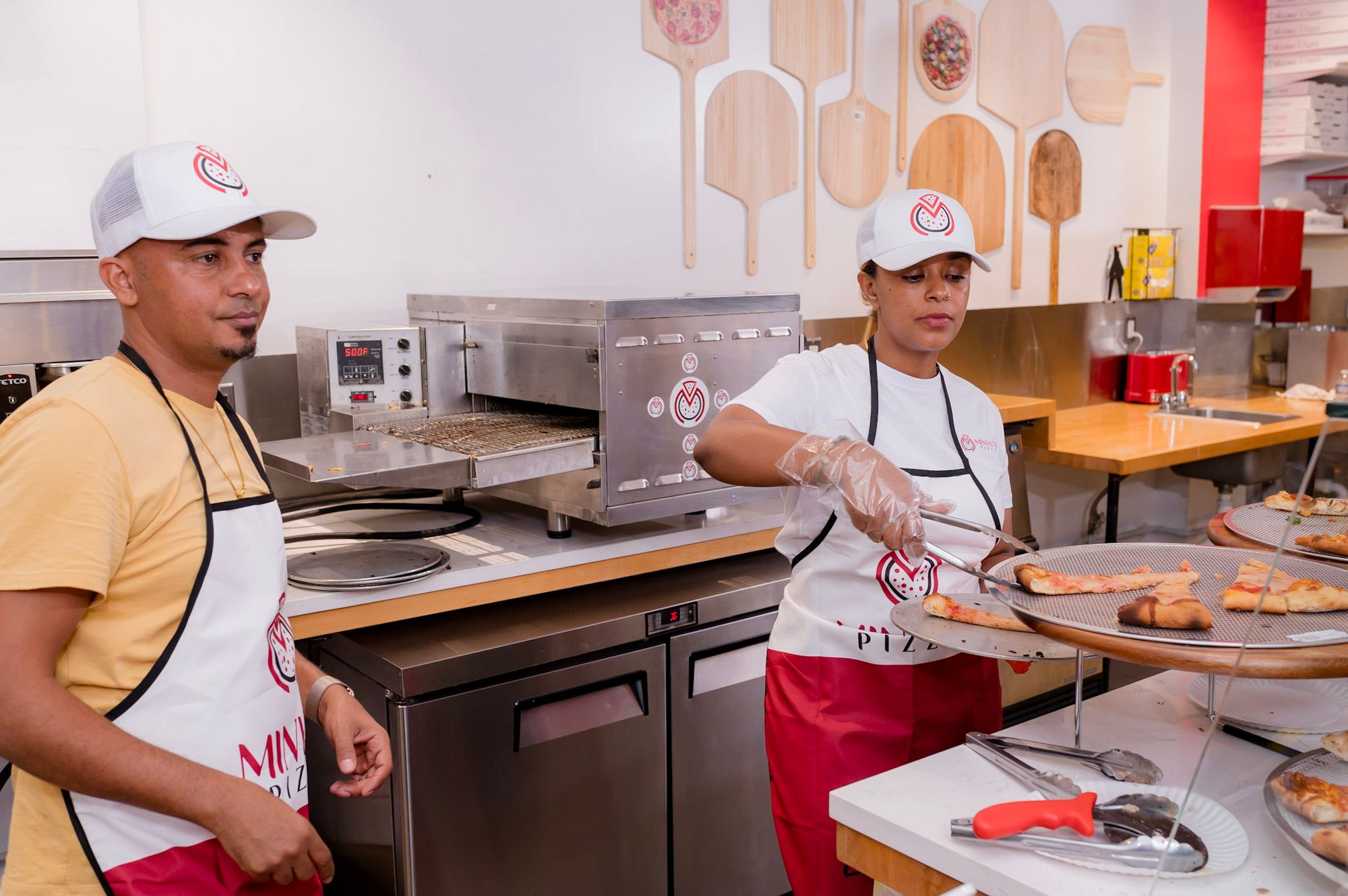 The American Dream Realized: Yosief's journey from an immigrant with a dream to a successful business owner exemplifies the brilliance and industriousness of Eritreans and immigrants in the United States. His story shows how hard work, determination, and love for family can lead to remarkable achievements.
Minya's Pizza isn't just about the perfect slice; it's about celebrating family, honoring heritage, and realizing dreams. It's a place where flavors meet culture and where every bite tells a story—a story of love, strength, and the pursuit of greatness. Minya's Pizza isn't just a restaurant; it's a slice of inspiration.
If you like what you see and want more, support Nefasitpost.com by subscribing and donating.
Email: Aman@nefasit.com