HOA
Faith Kipyegon Breaks World Record in Women's 5,000-Meter Event
Kenyan middle-distance runner Faith Kipyegon broke the world record in the women's 5,000-meter event at the Paris Diamond League meeting. This remarkable achievement highlights her success and showcases Africa's talent in sports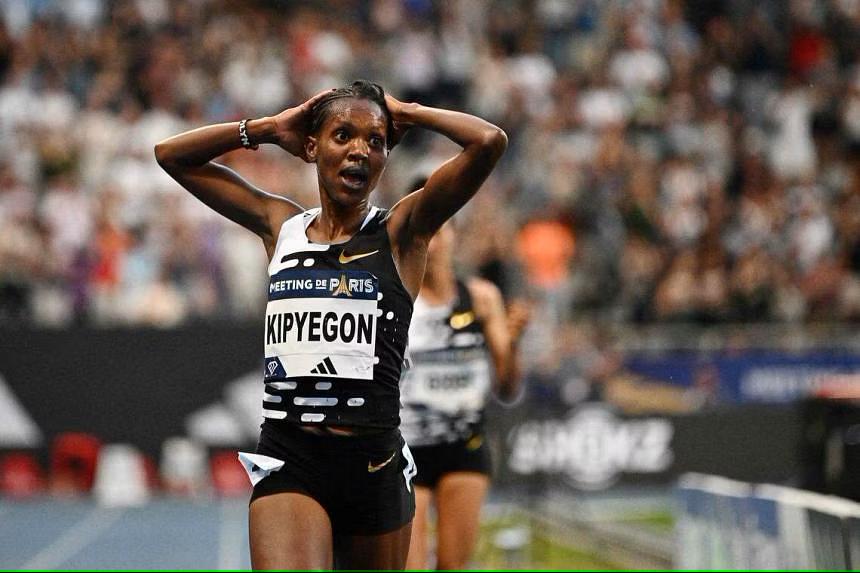 Amanuel Biedemariam
A Kenyan middle-distance runner Faith Kipyegon, who has won two Olympic gold medals, recently broke the world record in the women's 5,000-meter event at the Paris Diamond League meeting. Kipyegon achieved her first Olympic gold medal in the 1500-meter event during the 2016 Rio de Janeiro Olympics, and she repeated this success at the 2020 Tokyo Olympics.
Faith Kipyegon made history at the Paris Diamond League by breaking the world record in the women's 5,000-meter event within 14:43.88. This remarkable achievement highlights Faith Kipyegon's success and showcases Africa's talent and excellence in Sports.
Faith Kipyegon's triumph serves as an inspiration to others, proving that with perseverance and dedication, anything is achievable. She is among the accomplished African athletes, including Eliud Kipchoge and Tirunesh Dibaba, who have excelled in sports.
The story of Faith Kipyegon is truly inspiring and showcases Arica's success in sports. Her accomplishments highlight the immense talent and potential that exists on the continent. Celebrating her success is exciting, and we eagerly anticipate more African athletes achieving greatness on the global platform.